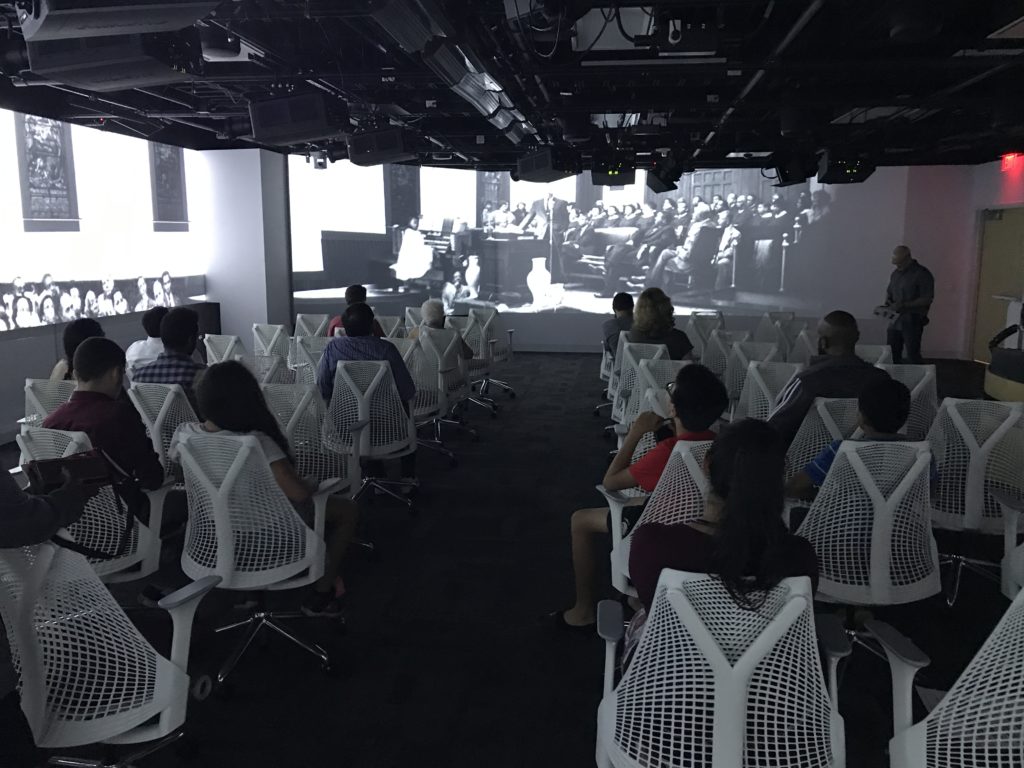 Professional Development for Social Studies Teachers Grades 8-12
The Virtual MLK Project (vMLK) is offering no-cost professional development for social studies and history teachers of grades 8-12.
The vMLK Project will be offering a hybrid professional development opportunity for teachers to learn about the vMLK Project and how the Project uses audio and virtual reality to enliven local and national Civil Rights history.
The vMLK Experience Grades 8-12 Professional Development (1.5-3 hours) will be a hybrid model of both a synchronous session offered on Wednesday, February 16 from 4:00-5:30 pm and asynchronous, guided activities on the vMLK Project website. The session will be recorded, and registrants who are unable to attend will be sent the video afterward. The synchronous orientation will be 1.5 hours, and there are up to 1.5 additional hours available through the asynchronous activities.
There is no cost to attend. To register for the professional development opportunity, please use this link to complete the registration form.