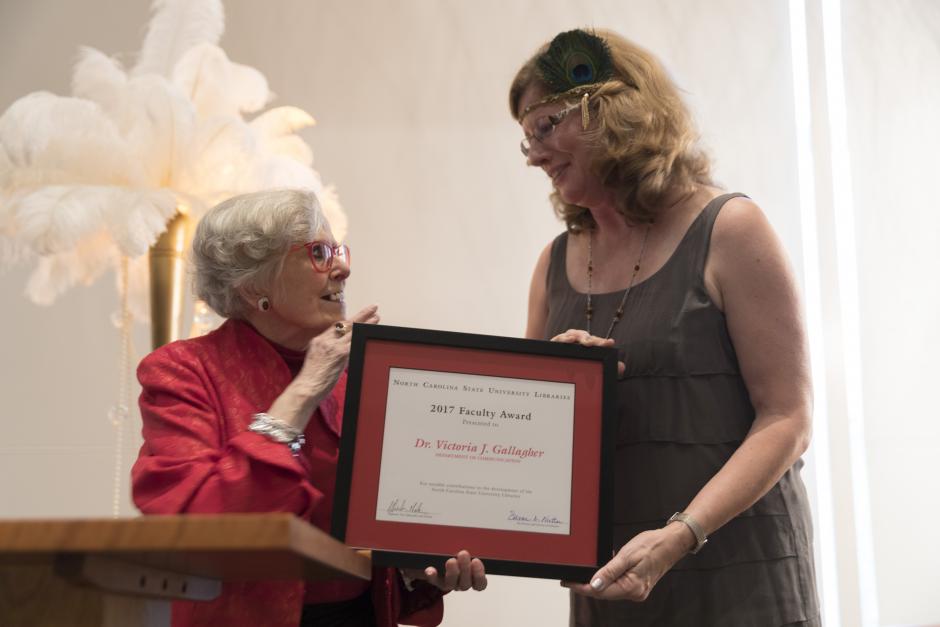 North Carolina State University Libraries Faculty Award
Every Fall, the North Carolina State University Libraries Faculty Award is presented to an NC State faculty member who has contributed consistently and notably to the accomplishment of the Libraries' mission, vision, and strategic initiatives., Dr. Victoria J Gallagher was awarded the Libraries Faculty Award in 2017 for her consistent, significant efforts to foster the Libraries's initiatives. Most notable of these contributions is her Virtual Martin Luther King project which represents a powerful example of the collaborative initiatives that the North Carolina State Libraries work to foster.
Cite this page as: vMLK Project Team. Virtual Martin Luther King, Jr. Project. 2019. Retrieved from https://vmlk.chass.ncsu.edu/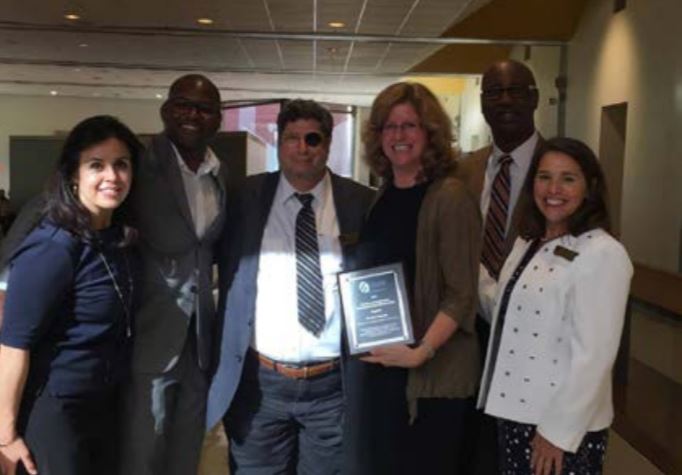 Harlan Joel Gradin Award
The Harlan Joel Gradin Award for Excellence in the Public Humanities is presented annually to outstanding and imaginative projects funded by the Council. The 2016 Gradin Award was presented to Virtual Martin Luther King Project: A Digital Humanities Installation, of North Carolina State University's Communication department, led by Dr. Victoria Gallagher. The innovative project asked important questions about the role digital humanities can play in recreating a public history address and shaping our understanding of it. With no historical audio or video record of the address existing, audio recreations and digitally rendered visual models of Dr. King's 1960 "Fill Up the Jails" speech were produced.